A Versatile Corporate Venue
Conveniently located and within easy access to the M1 and Derby/East Midlands parkway railway stations, Locko Park has been the venue for many diverse and varied events, such a VIP celebrations, team-building, commemorative or Christmas dinners, etc. The charges are for the hire of the venue only, as we do not offer any packages. We have found this arrangement ideally suits those of you who prefer to have complete autonomy over the way your event is organised.
If you want a venue that adds a touch of class, any one of our three function rooms, which vary in size and style, will not disappoint.
The Function Rooms
Locko Hall has three rooms for indoor functions which differ considerably in their style and size.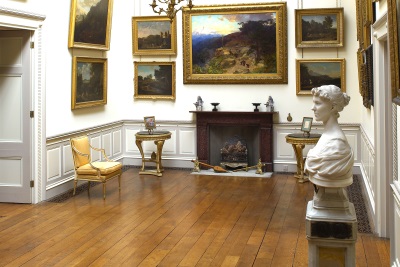 The Picture Gallery
Approached from the imposing main entrance, the Picture Gallery is suitable for meetings of up to 12 people, pre-dinner drinks or as a reception area.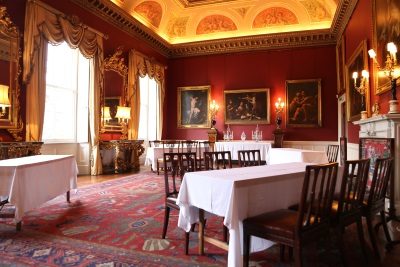 The Dining Room
A magnificent room which can seat up to 16 for a formal dinner, or hold up to 60 people for a meeting. One of the Dining Rooms most striking features is its superb ceiling.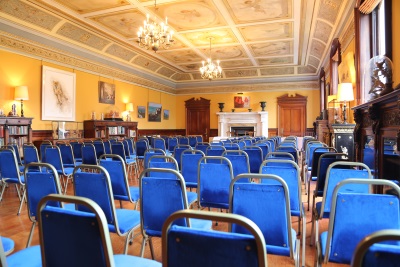 The Billiard Room
Our largest function room, measuring 24ft by 66ft which can seat up to 80 for a formal dinner, or hold up to 100 people for a meeting.