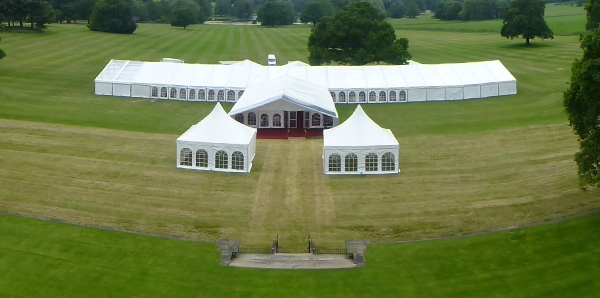 Locko Park is licensed to hold civil wedding ceremonies in part of the main Hall itself and is also able to offer the use of the front park for the siting of a marquee, should you wish to also hold your reception here.
Each wedding held at Locko Park is individual and is tailored to your requirements.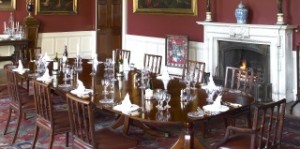 Locko Park can be used to hold both indoor and outdoor corporate events.
Indoor events such as meetings or dinners are held in the beautiful splendour of Locko Hall. Outdoor events can be catered for in the delightful parkland setting.
Get in touch for more information or to book…
Should you be looking for a venue for a large number of people we can also offer the use of the front park for the siting of a marquee. Each event is tailored to suit individual requirements, therefore pricing will vary. Please contact us by telephone or email if you would like to discuss cost.
"Welcome to 'Locko', which has been in my family since my ancestor John Lowe acquired the Estate in 1747 during the reign of George II and it remains a family home. The name 'Locko' is derived partly from the old French 'loques' meaning rags, and in the 13th century there was a hospital for lepers, built by the order of St Lazarus, behind the house you see today.
Locko Hall is a Grade II* listed building which has been beautifully restored over the last 50 years. The stunning parkland was laid out in 1792 by William Emes who landscaped much in the style of Capability Brown.
After looking through our website we hope you will agree that the fine setting and unique atmosphere of Locko is the perfect venue for any special occasion."
Lucy Palmer