Locko Park is licensed to hold civil wedding ceremonies in part of the main hall itself and the front park is also available for the siting of a marquee should you wish to also hold your reception here, see Use of the Park. This location enjoys beautiful views over the lake and looking back towards the hall. There are many scenic and attractive areas for photo opportunities, particularly the elegant Italianate Rose Garden.
The number of weddings held at Locko is limited and, as a matter of principle, we only accommodate one per day, so you will have the exclusive use of the agreed area and our undivided attention. The charges are for the hire of the venue only, as we do not offer any packages. We have found this arrangement ideally suits those who prefer to have complete autonomy over the way your day is organised.
The Wedding Rooms & Italianate Rose Garden
Locko Hall has two licensed wedding rooms which differ considerably in their style and size, we also have a beautiful Rose Garden which makes a perfect backdrop for your wedding photographs.
The Dining Room
The magnificent dining room decorated in traditional style with rich colours and stunning panel-painted ceiling is warm and more intimate. It is ideal for the smaller ceremonies and seats up to 60 people.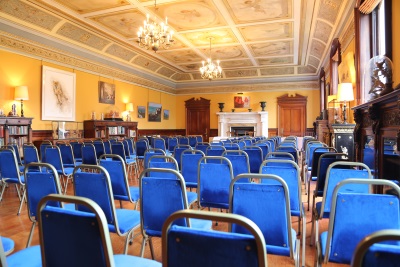 The Billiard Room
The billiard room which is light and airy and also has a beautiful painted ceiling is of larger proportions and can seat up to 100 people.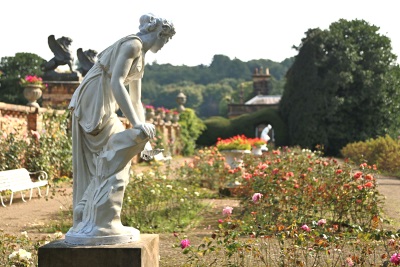 Italianate Rose Garden
The Italianate Rose Garden provides an ideal backdrop for your wedding photographs.
If you are interested in holding your wedding and/or reception at Locko Park and would like more information, please click on the link below.